Your Name On My Lips
a new musical
music, book & lyrics by
Eric B. Sirota
following one's passion with obsession and commitment 
Showcase production was March, 2017 @ Theater for the New City.
Please contact me if you are interested in this work; and want further info.
Review!!   clubsocial-ny.com Your Name On My Lips tugs at your heart!!    "Eric B. Sirota has created a musical that hits more than the expected conflicts of plot and love of two young lovers . . . .   The twists and turns keep you on your seat . . .   His songs are very Andrew Lloyd Webber like"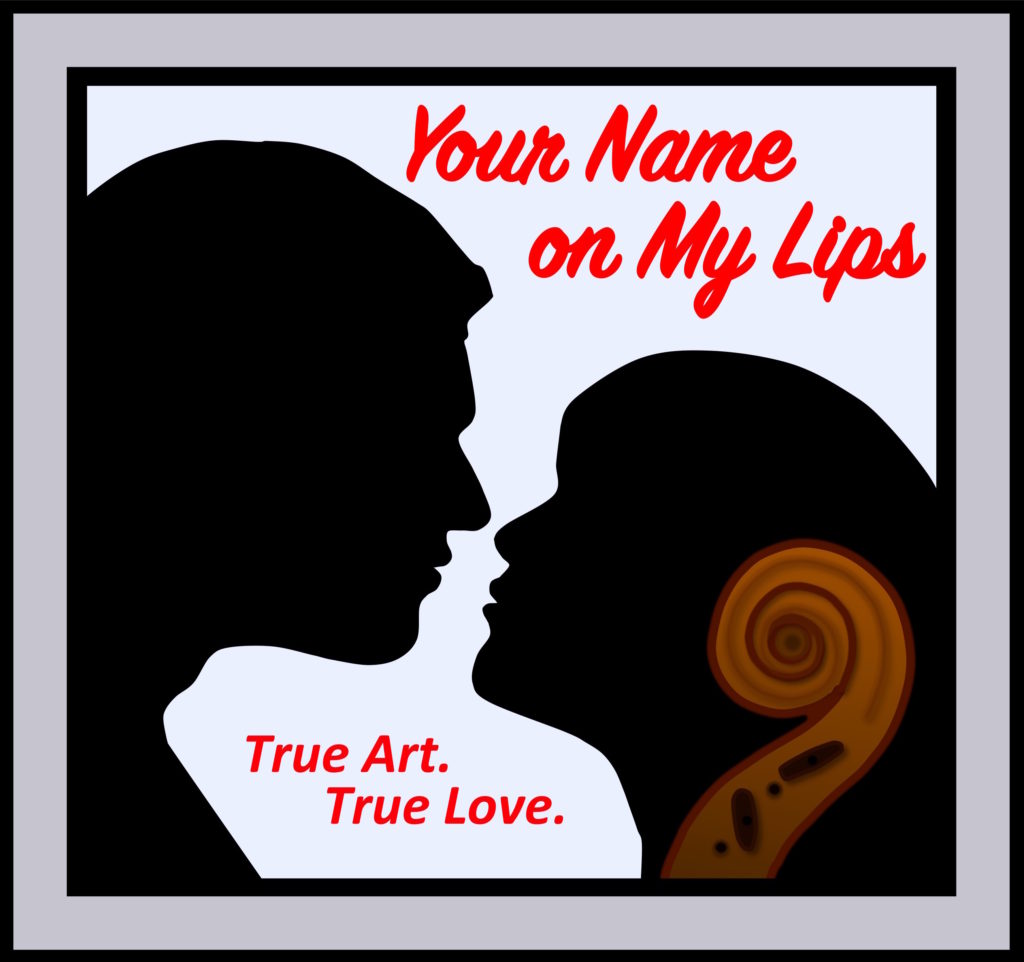 True Art.  True Love.
Sam, a self-taught painter, struggles to get into an art institute; while fighting to hold onto the love of his life, as the materialistic world tugs at her. 
With a contemporary, classically-infused score, "Your Name on My Lips" will transport you back to when love was earnest, feelings deep, and romance unabashedly unapologetic.
Video Trailer from 2017:

TNC production featured the powerful paintings by artist Cara London.
Trailer from 2014, 2015 & 2017 combined: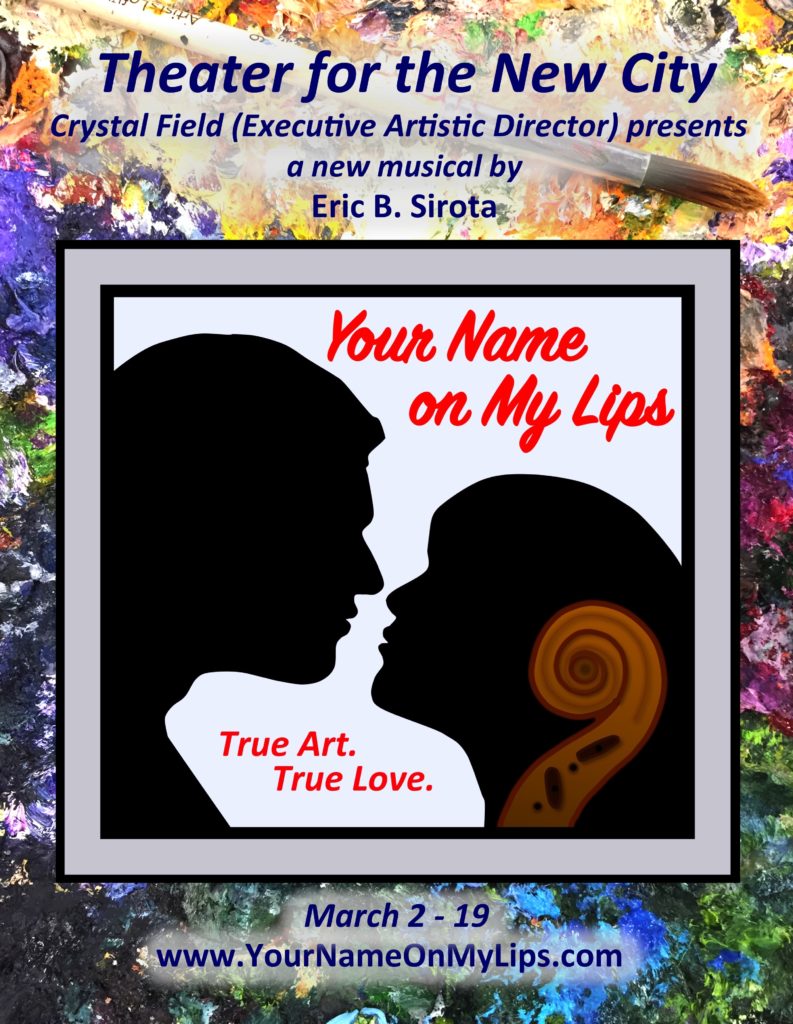 L
Review!!   http://www.clubsocial-ny.com/your-name-on-my-lips-tugs-at-your-heart/   "Eric B. Sirota has created a musical that hits more than the expected conflicts of plot and love of two young lovers . . . .   The twists and turns keep you on your seat . . .   His songs are very Andrew Lloyd Webber like"

What people are saying:
"The music was beautiful and the story timeless." 
"Thought provoking.  Discussion provoking."
"The book & music/lyrics are beautiful–pleasing to the ears & every word sung is comprehensible" 

"See it if you still believe in love."
". . . refreshing in its romantic sincerity . . ."
"The performances and especially the music and book were absolutely captivating with the musical numbers seeming to melt perfectly into the detailed emotion of the delicate narrative through careful, lyrical approach to melodic phrasing, so that the work unfolded with dramatic momentum . . . ..spoken and sung with climaxes that resolve, only to reveal greater and greater intensity within the piece."